Challenge yourself and help ensure people living with cerebral palsy can lead the most comfortable, independent and inclusive lives possible.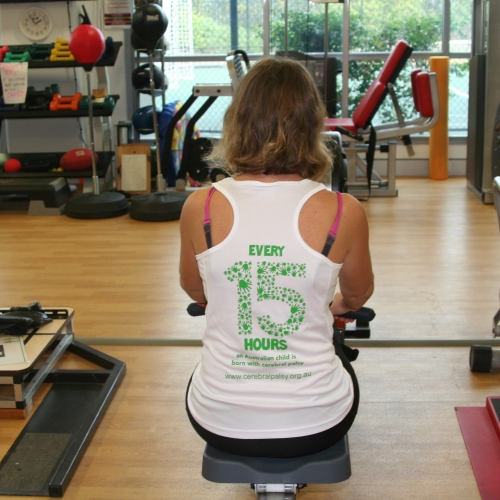 Challenge your mind and body for a great cause!
Fitness challenges are a great way to get fit, push your mind and make a difference - either on your own or with friends!
There are a number of ways you can join the amazing community supporting people living with cerebral palsy and fundraising through fitness;
Join us for City2Surf, Blackmores Sydney Running Festival or another organised fun run. Take a look here to see what events we get involved in near you.
Create your own challenge! Choose an activity you're interested in and go from there. For example - cycling from Sydney to Canberra, running a marathon or completing a fun run in each state of Australia.
Challenge your fitness community. Organise a fundraising yoga class where people pay a donation to take part, a deadlift challenge or a row-athon and get your gym or fitness studio community to join you.
Own a gym or fitness studio and want to get involved? Let us know and one of our fundraising coaches can help support you.
Thanks to the following fundraisers for their amazing contributions!
Jason
Took part in City2Surf and raised $265 by emailing his colleagues, asking them to support him.
Rachel
Started running to keep her mind and body strong, so that she could support her son who lives with cerebral palsy. She took part in Blackmores Sydney Running Festival and then went on to complete her first Ironman race, raising $5,000.
Matthew & Jodie
Were inspired by Eamon to cycle from Carrum to Bicentennial Park and back as a team to raise money and awareness for cerebral palsy. They raised $140!
Karina & Brock
Took part in Tough Mudder to challenge themselves and raised $2,718 to support people living with cerebral palsy.